Chips Tree Service Inc. - Frazer Firewood For Sale
Call (610) 353-9663 for Firewood in Frazer Pennsylvania
Frazer Firewood For Sale at Reasonable Prices
If you are looking for quality firewood in Frazer to keep you warm during the winter, look to Chips Tree Service, Inc. We sell firewood in full and half cords, collected by buying them or cutting them down ourselves. We offer only the highest quality firewood in Frazer and in a variety of styles, including seasoned, green, hickory, black locust, oak, and many other options. If you call today you can schedule your FREE local delivery.
One-Stop Destination for Firewood in Frazer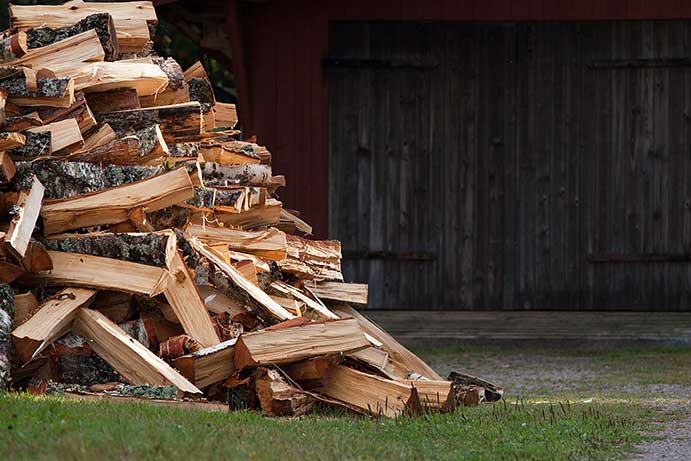 Ideally, you want to purchase your firewood during the off-season to give yourself sufficient time to properly cure it. We pride ourselves on going the extra mile for our customers that others may not. When you order firewood in Frazer with us, we can customize the length of the firewood based on your specific requirements. All of our firewood is cut, split, piled and cured to ensure the highest quality for Frazer customers. If you are unsure of what type of firewood you're looking for, you can contact us today to get some free samples!
Our Frazer firewood is available for both retail and wholesale customers, and our delivery and pickup services are both available 7 days a week all year-round. Another reason Chips Tree Service Inc. is the preferred provider of firewood in Frazer PA and the Chester County is because we go the extra mile to procure a wide assortment of firewood. We understand people have different preferences, and we offer just that here. If you live in Frazer and need firewood, contact Chips Tree today to request a delivery.
---
Types of Firewood we Sell
Seasoned or Green Firewood
Regular Firewood - Mixed Hardwoods
Supreme Firewood - Oak, Beech Wood, Black Locust, Hickory
Full and Half Cords
Custom Cut Firewood During Off-Season
Great Reasons to Choose Us
Open 12 Months
Pickup and Delivery Services Available
Quantity Discounts from April to August
Auto Trunk Loads for Pickup (by Appointment Only)
Product Inspection by Appointment
If you are looking for Frazer firewood for sale or are in need of high quality, custom firewood in Frazer PA 19355, call us at (610) 353-9663 or fill out our contact form here. First time customers get a dozen pieces of firewood absolutely free!
---
Chips Tree Service, Inc.

Serving Frazer PA 19355
Phone: (610) 353-9663
---